Links Philippinen
Hier findest du einige nuetzliche Links uebers Tauchen und die Philippinen
Tauchbasen, Dive Shops und Haendler, die wir empfehlen koennen
Deutsche Tauchforen
Nuetzliche Links ueber die Philippinen
Tauchbasen und Dive Shops
Mehr Links
7 Seas Tauchbasis - Tauchen auf Mactan, Cebu
Mactan Island near Cebu City is surely home of the most convenient dive spots in the Philippines. Seven Seas inside Plantation Bay offers PADI dive courses, day trips to Bohol, technical diving and even underwater weddings.
Kontiki Divers -Tauchen in Cebu
Located just 15 minutes from the international airport, a diver, if he really wants to, can dive on a beautiful coral reef just 30 minutes after touch down.
Walter Studer's Diving Site
Scuba Diving and more with Christian at one of Negros hidden jewels.
The first dive center and beach resort in Malapascua, Cebu.
Cebu's dive travel agency. Run by divers for divers. Here you get all the info on Cebu City and Mactan, on scuba diving, adventure sports, beach resorts, PADI dive courses and much more...
Set in 8 hectares of secluded grounds yet only 40 minutes from downtown Cebu City, Plantation Bay offers one of the largest privately owned waterways in the world, with the clean elegance of colonial-plantation architecture. Decompress from life's pressures in the healing tranquility of another world.
Coron Diving at it's best! Dive 11 World War II wrecks in Coron Bay, Philippines.
Focuses on foreigners living or travelling to the Philippines.
Beach Resorts Moalboal - Marina Village Beach Resort
Marina Village Dive Resort is set on the western shore of Cebu island, at heart of Panagsama Beach in Moalboal. Marina Village offers you the perfect location to explore the beauty and tranquility of some of the best coral reefs and dive spots in the Philippines.
Others:
general information about diving and dive courses from the leader of the diving industry.
information about the Visayas and the Philippines in English and Danish from our friend Jens Hauge
Divers Alert Network (DAN) Asia Pacific - your buddy in Dive Safety. All about Dive Safety and Oxygen Training Programs.
www.livinginthephilippines.com
Don A. Herrington's unique site for everybody who is interested in living, retiring, traveling or doing business in the Philippines
our American friends living and scuba diving in Saipan
scuba diving portal and directory
The wide world of diving. Diving Lessons, Schools, Travel Specials & Gear.
Scuba diving dive trips to the Great Barrier Reef
Aquapro Dive Travel can arrange all your dive travel plans in Cairns, Australia
We provide weather forecasts for Cebu.
About Trekking, Rafting, Rappeling & other Outdoor Sports:
best action you can imagine for outdoor enthusiasts, located in Moalboal,Cebu.
Finding information and resources of travel such as accommodation, adventure travel, transportation and more.
Mountain Climbing Equipment: Outdoor products for adventure racing, camping, hiking, rock climbing, abseiling and much more!
Informationen in Deutsch: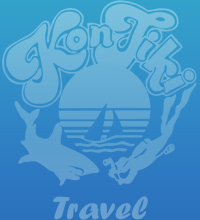 KonTiki Travel: Die Philippinen-Spezialisten
Tauchreisen, von Tauchern f?r Taucher!
Cebu-Travel: Tauchen auf den Philippinen
Tauchen auf den Philippinen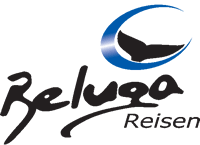 Beluga Reisen - All You can Dive
Dein Tauchreiseveranstalter in Goettingen
Dieter und Annegret Gödecke haben uns im November 2002 besucht. Anschliessend veroeffentlichten sie ihren Reisebericht mit vielen schoenen Fotos auf ihrer Homepage.
viele Informationen über die Philippinen.
schoene Bilder von Alona Beach und Moalboal von unserem Freund Harry (-bo)
der klassische Philippinenfuehrer von Jens Peter.
Click Here to Visit The Sea-Ex World Top 100 Diving Websites
Savedra - Some of us must live underwater!